Specialty Coffee Belgrade Tour
Belgrade's got the bloom – the coffee bloom. Things are shaping up. The city is transitioning. The coffee scene is following. Glimpse through Belgrade's specialty coffee rising stars. Even the most discerning palates of the most fervent coffee aficionados are sure to be satisfied.
Espresso
3-4 double shots
We welcome you to
Specialty Coffee Belgrade Tour
Whether you prefer a morning brew or an afternoon sunset espresso, Belgrade has it all. The tour is not just about coffee, it is about how coffee is something that has built Belgrade vibe. You'll get a chance to meet a few roasters and cutting-edge baristas, and to top it all – AeroPress in a forest in downtown Belgrade, brewed by TasteSerbia.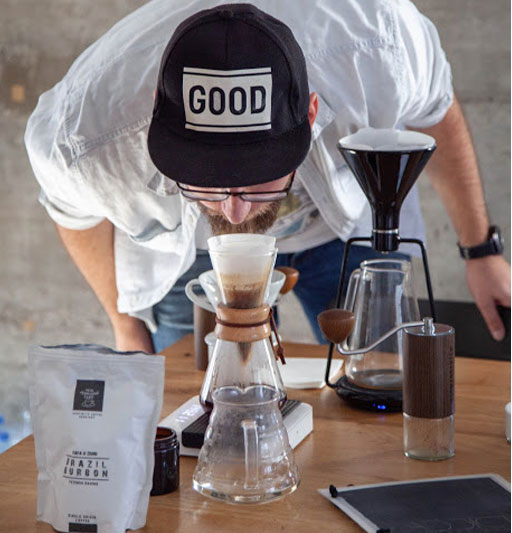 Specialty Coffee Belgrade Tour: What do you get
A guided tour with 1 or 2 vehicles/minibuses included.
In this tour, we cover entire Belgrade area, so you'll have a chance to look around.
7-8 tastings of craft beers that we love and that highlight culinary trends in Belgrade.
Free Wi-Fi during the entire tour, so you can share on Instagram, Twitter or FB.
Written insider tips on cafeterias that locals like to visit.
Tastings of filter beans, brewed on V60, Chemex, Gina brewer or AeroPress
Tastings of espresso beans, brewed mostly on LaMarzocco
Ideas on what to do in Belgrade highlighting sights, culinary treats, shops etc.
Summary email with everything we tasted and the route we covered.
Due to popular demand, we have decided to engage in single-person tours, but we must tell you that the price is 80 euros.
A few glimpses into our Specialty Coffee Belgrade Tour
Specialty Coffee Tour Guide
and her father 😎
GORAN
Largest Komplet Lepinja consumer in this part of Europe. SysAdmin during the day, Specialty coffee brewer during night. Roasting lambs during the weekends.
24 hours of coffee in just 3!
– Victoria Kim, Sydney
If I could give Goran and his company more than 5 stars, I would!
First and foremost, the tour is about having fun! You will definitely not fall asleep on this one! 🙂 ​We visited 3 unique, cute, and hidden coffee spots in Belgrade downtown.
Goran also gets 5+ stars for recommending us many other places to see and eat in Belgrade, as well as making clear that he would be happy to help us at any point on our visit, not just on that one evening. If you are looking for a fun way to try some great brews as well as some traditional turkish coffee and see different parts of the city, and to meet one of the friendliest guys in Belgrade, you MUST take the tour! Read More on Tripadvisor ->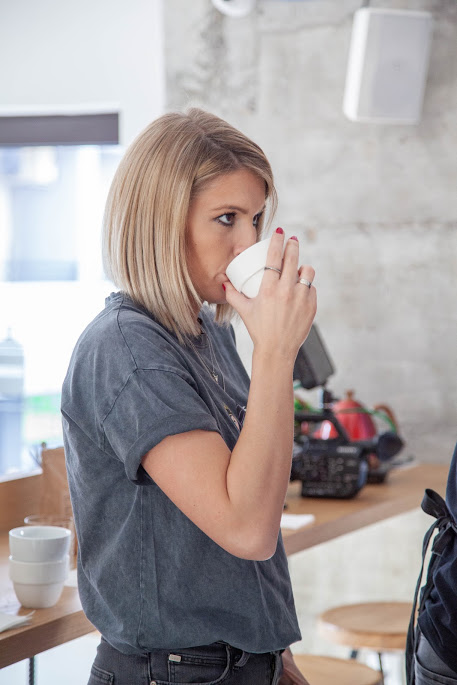 Meet the roasters and baristas
Zoćo
I love two things in life: people and coffee. What I enjoy most is talking to my guests and finding the exact flavours and aromas they enjoy. Let's craft your perfect cup of coffee together.
Specialty Coffee Belgrade Tour