Recently we have stumbled upon an article about Emma Fick that got interested us in her work. Absolutely delighted by her Snippets of Serbia illustrations, we hoped for a chance to see them and Emma in person.
In addition, we wanted to benchmark our knowledge against someone who really knows Serbian food, but doesn't come from Serbia, so we contacted Emma via her website http://www.emmafick.com/ and got in touch.
We decided to take Emma on our Belgrade Food Tour, so we can get to know her and see her work. Since Emma knows a lot about Serbian food, we put together a tailor-made tour just for her, and tried to surprise her with some rarities of Serbian cuisine.
Fist, we took her to try Popara: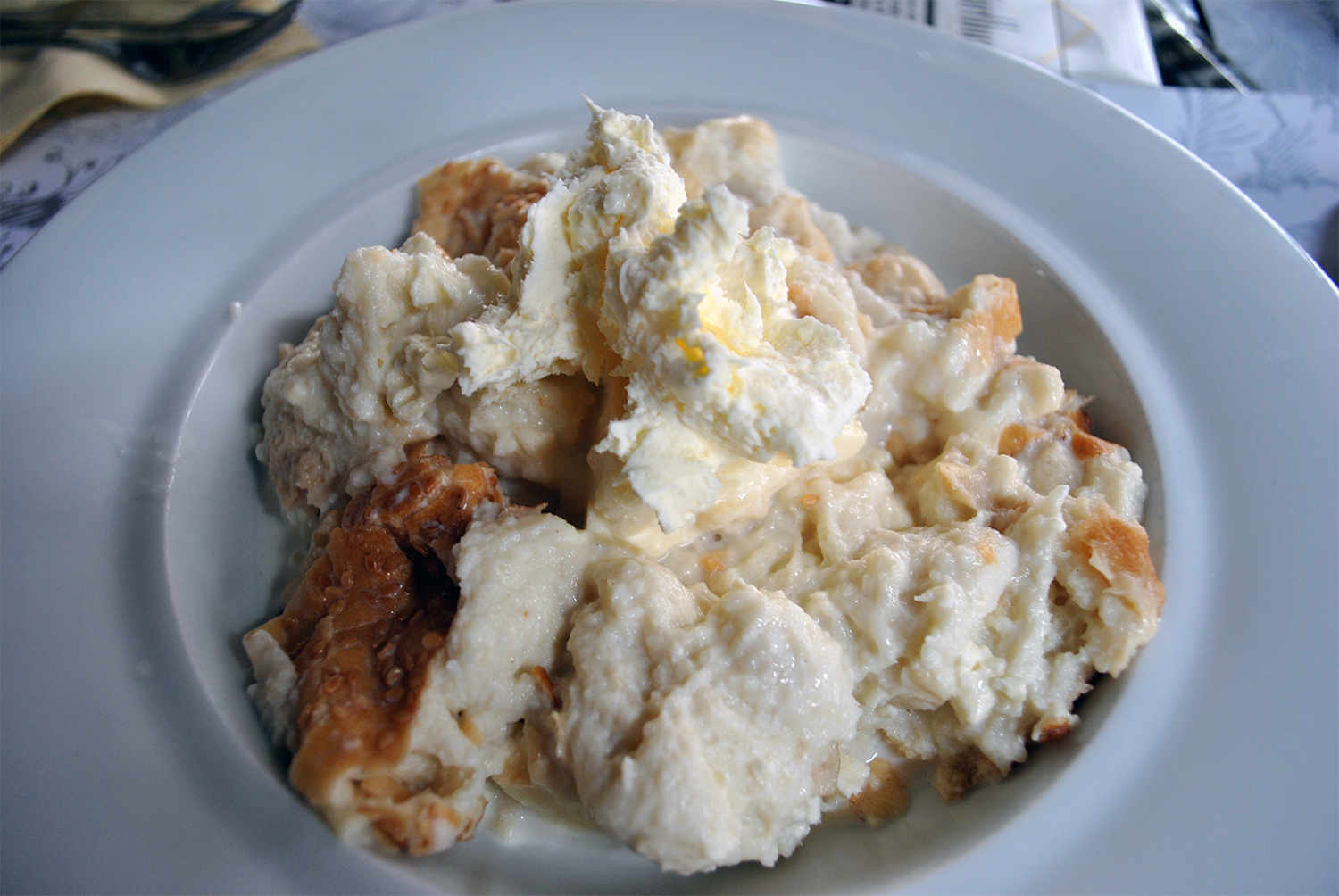 Popara is a traditional, centuries-old Serbian dish. This hotchpotch of stale bread, cow milk, cheese and kajmak used to be a meal for the poor, but nowadays it has become an oddity in Serbian cuisine, and is awfully hard to find on the menus of Belgrade restaurants. You can drink kiselo mleko, yogurt or warm milk with popara. Our choice was kiselo mleko. Emma mentioned that she had never tried Popara before, and she was delighted.
But that was only a warm up for the things to come. After popara, we took Emma to try jagnjeća sarmica and jagnjeći pikljevi. Jagnjeća sarmica is a truly delightful and rare dish which is usually prepared on special occasions it the mountainous region of Serbia. That is the most delicious wrap we have ever tasted in Serbia. Jagnjeći pikljevi are the lamb drumsticks cooked with vegetables. This meal is special because lamb drumsticks are so soft and tender when prepared this way.
The best jagnjeća sarmica in Belgrade is made in Tara restaurant in Borča. Our host Dragan welcomed us and showed us how jagnjeća sarmica and pikljevi are made. We got to taste stelja (sheep bacon), pihtije (aspic), white and yellow proja (cornbread), homemade ajvar (paprika relish).
Fact: White and Yellow proja are originaly named – white proja is Proja and yellow proja is Projara. Let us describe difference between tthe two:
The real Proja (white proja) is made only with: white corn flour, pork fat, water and salt. Proja comes best when you put some kajmak on warm proja and eat like appetizer. Also, proja is the best with winter delights like: svadbarski kupus (wedding cabbage ), sarma (stuffed sour cabbage) and podvarak (grated cabbage roasted in owen).
In some restaurants the real proja is called "seljačka proja", meaning "village proja".
Projara (yellow proja) – Nowadays it is made in the shape of muffins and it's very popular in the restaurants or catering services in Belgrade. Projara is made with: mix of corn flour and wheat flour, eggs, cheese, kajmak and butter. Our grandmas prepared projara for breakfast, but in nowadays usually is served with some dish instead of bread.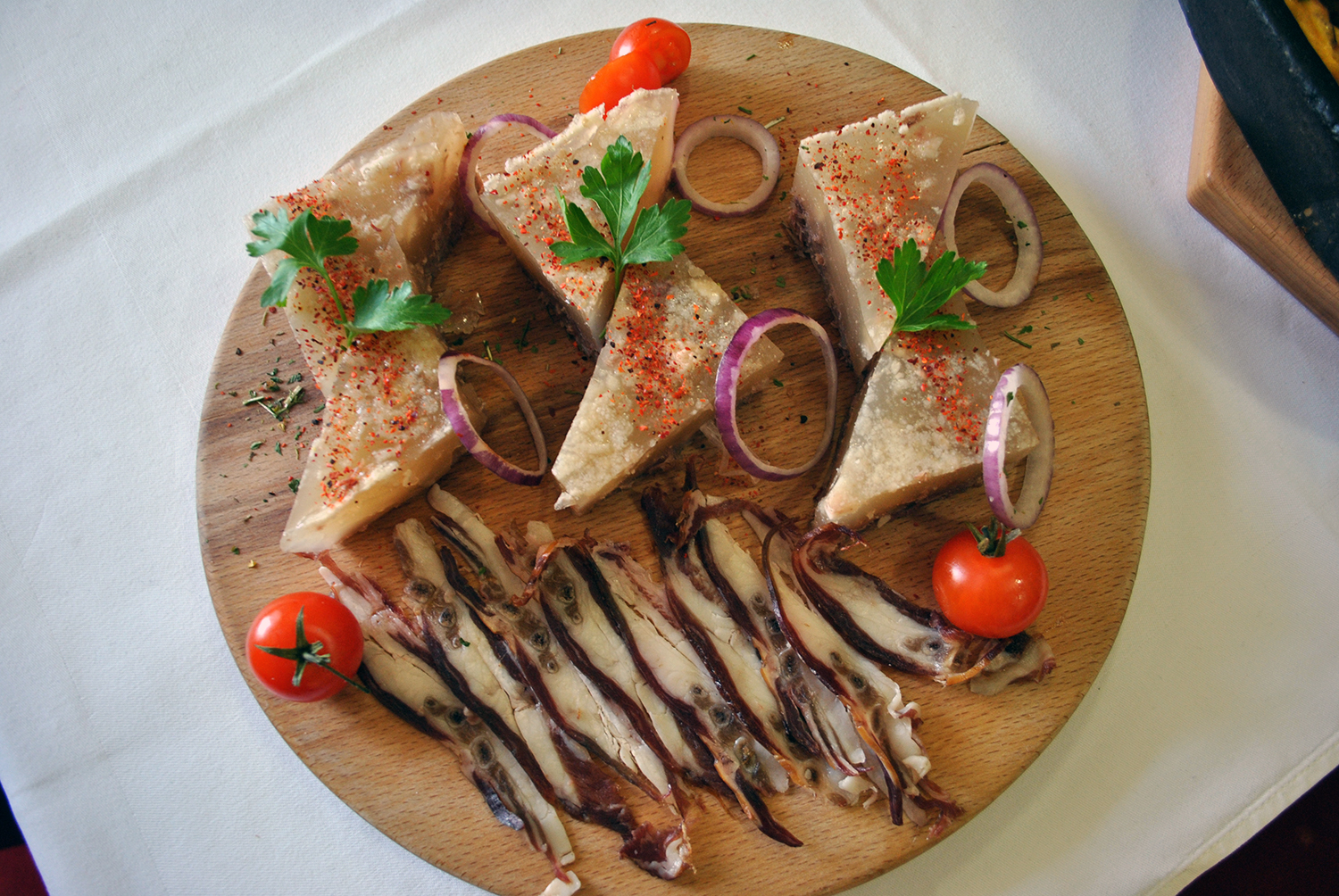 For dessert, chef Nikola prepared baked crepes with vanilla cream for us. Emma rendered it a somewhat religious experience.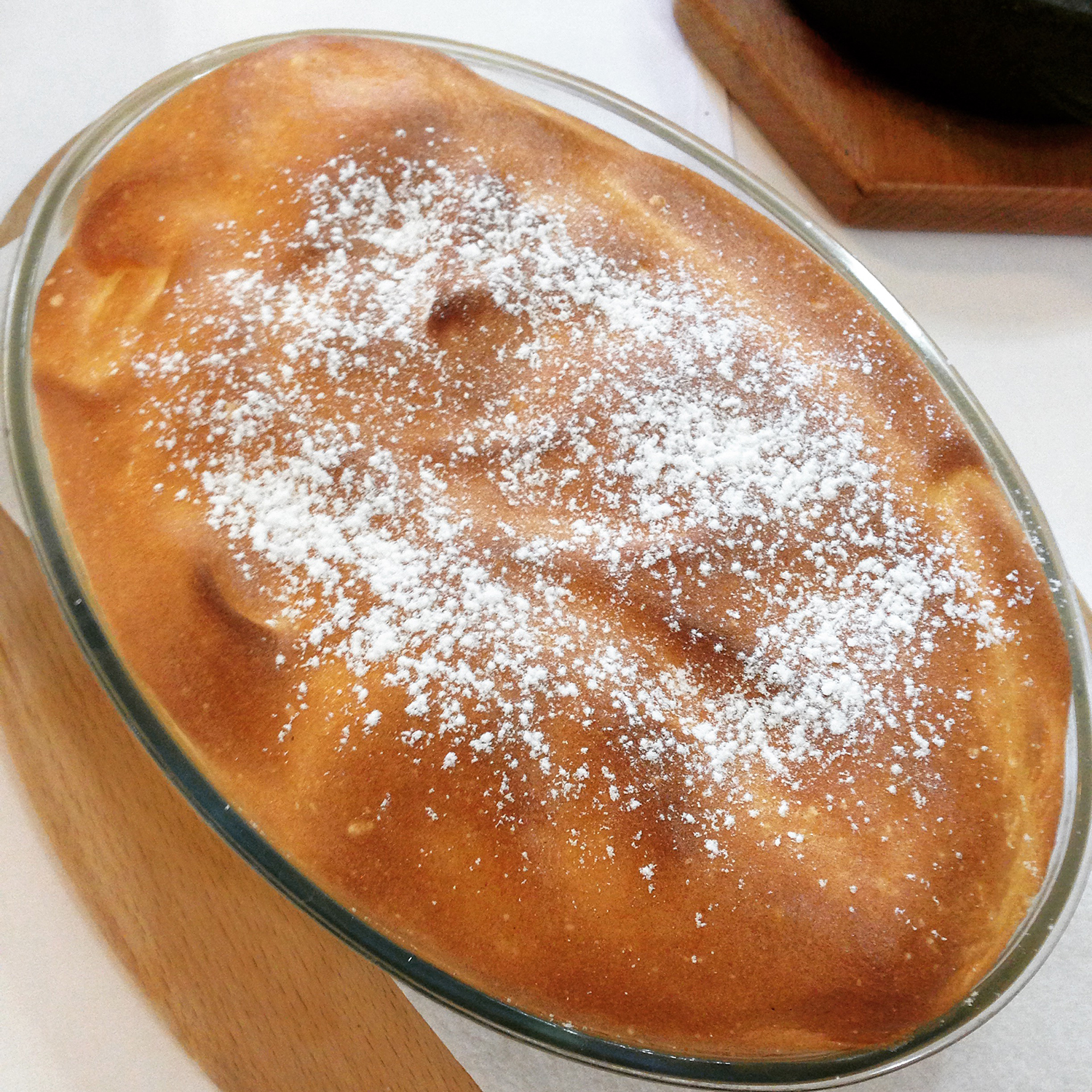 As for drinks, we sipped rakija from forest fruits, which surprised Emma with its sweetness.
Our next destination was restaurant Sač in Zemun, awaiting us with veal, pork, and lamb, all cooked the Sač way.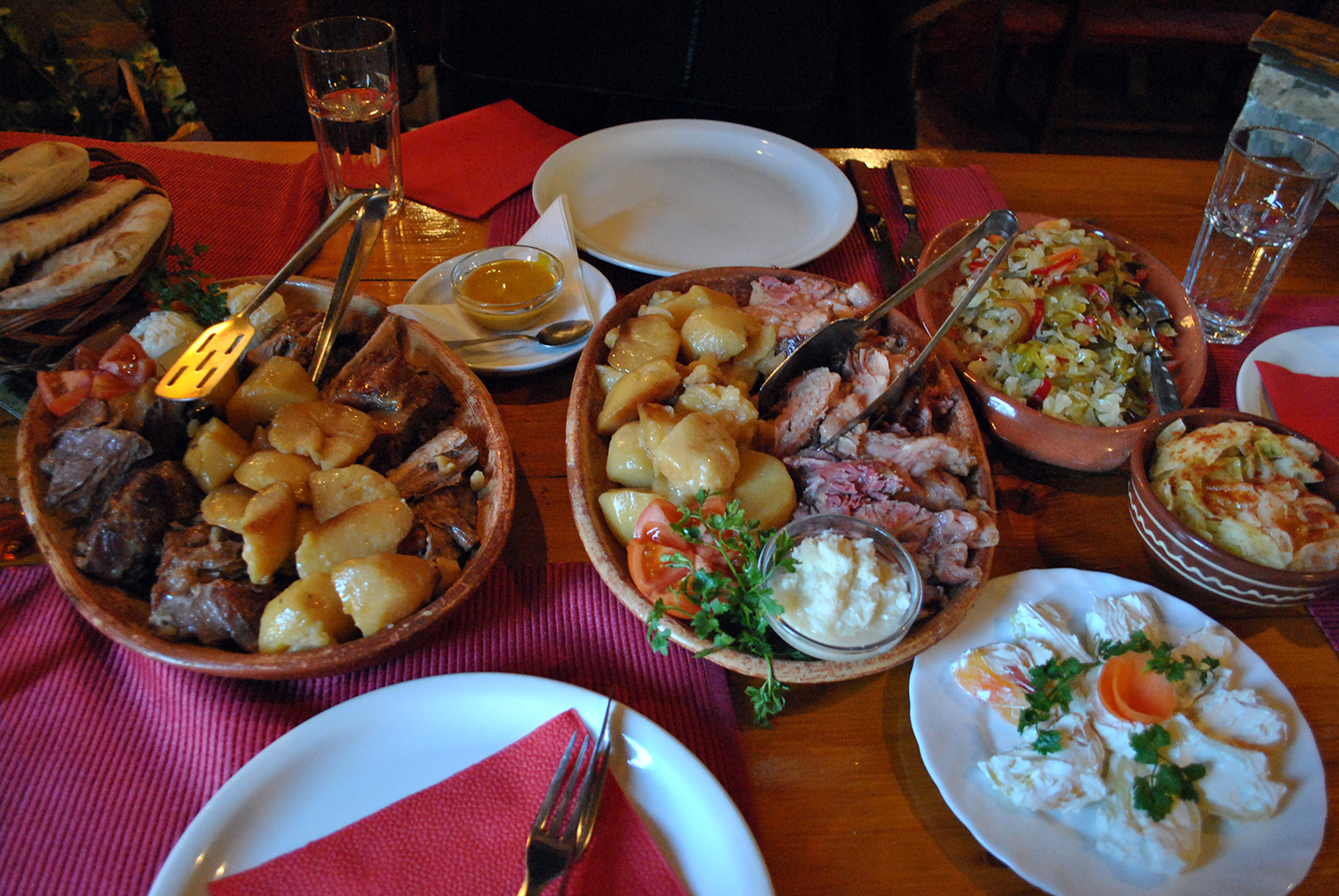 We were also in for a treat of paprika in sour cream, winter preserves, mixed salad, and homemade plum rakija called Zvonce (The Bell), topping it all with orasnice and dried plum pie.
You can see the entire gallery on our Facebook and Google plus page.
If you would like to be mind blown by our food choice, book our Belgrade Food Tour.
[UPDATE] Emma was so kind to do the illustration of us for her Snippets of Serbia album: